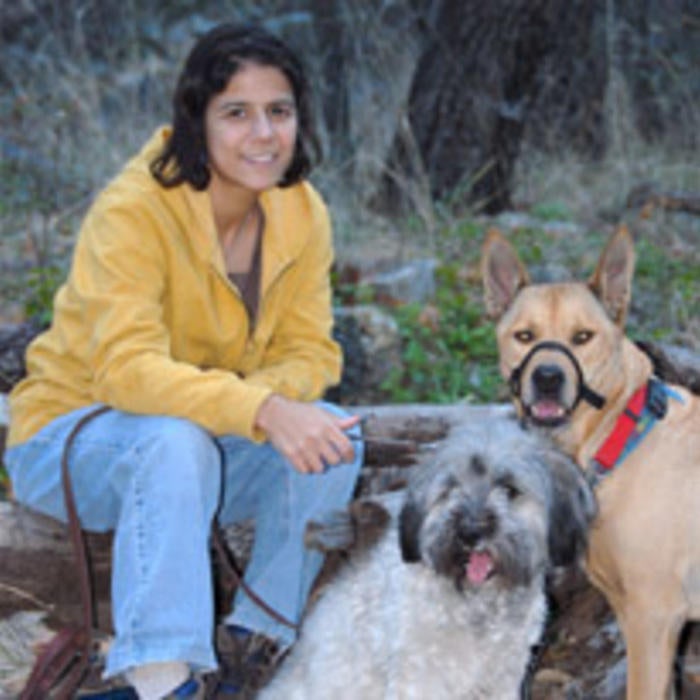 Dr. Kayomee Daroowalla, DVM
Dr. Daroowalla was born and raised in Bombay, India, where she lived until she was 14 years old. She decided to become a veterinarian at a very young age. She graduated from Colorado State University in 1999 as a Doctor of Veterinary Medicine. All patients are treated with kindness and compassion. Her philosophy of integrating holistic and conventional medicine provides the animals with a level of treatment that surpasses using either one alone. Her commitment to helping the strays is self-evident in the numerous hours and expenses she donates to their care. Her own menagerie, all rescued animals, includes three dogs, three cats, and two senior horses. She is passionate about scuba diving and her other hobbies include camping, playing Scrabble, gardening, and reading.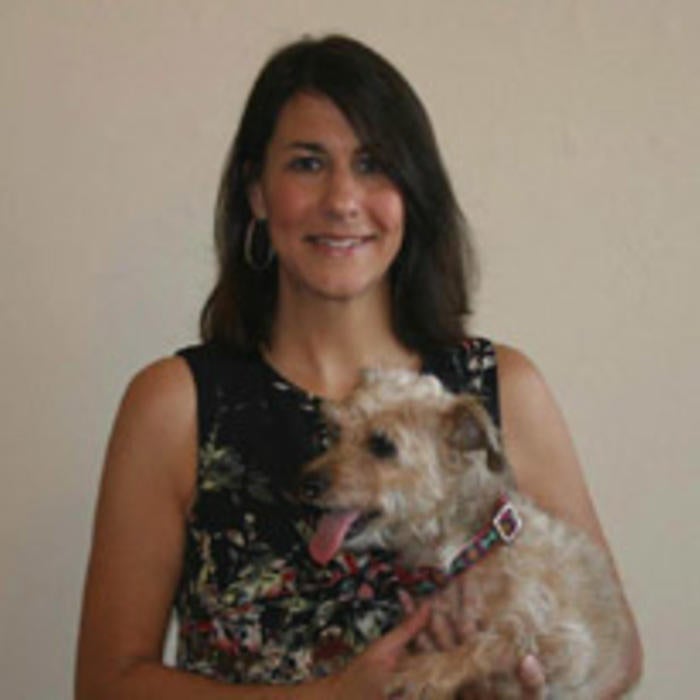 Dr. Rhonda Casper, DVM
Dr. Casper graduated from the University of Illinois College of Veterinary Medicine in 1996. She began practicing small animal medicine and surgery in the Chicago area where she was born and raised. After 5 years in Illinois, her family relocated to Mississippi where she joined the Radiology department at Mississippi State University College of Veterinary Medicine as a Visiting Clinical Instructor. During her stay at MSU, she pursued training in ultrasound and worked in the College's outpatient medical clinic. She enjoyed teaching the Veterinary Students at different levels of their veterinary training.
In 2004, Dr. Casper and her family moved to Tucson and she has been practicing in the Tucson area ever since. They enjoy all that the desert has to offer and in their spare time they enjoy hiking and biking and anything outdoors. They share their home with their 2 dogs, Josh and Joey.
Her areas of special interest include internal medicine, geriatric medicine, ultrasound, and preventative care. She enjoys working with our patients and their families and considers the practice of veterinary medicine to be a passion and a privilege.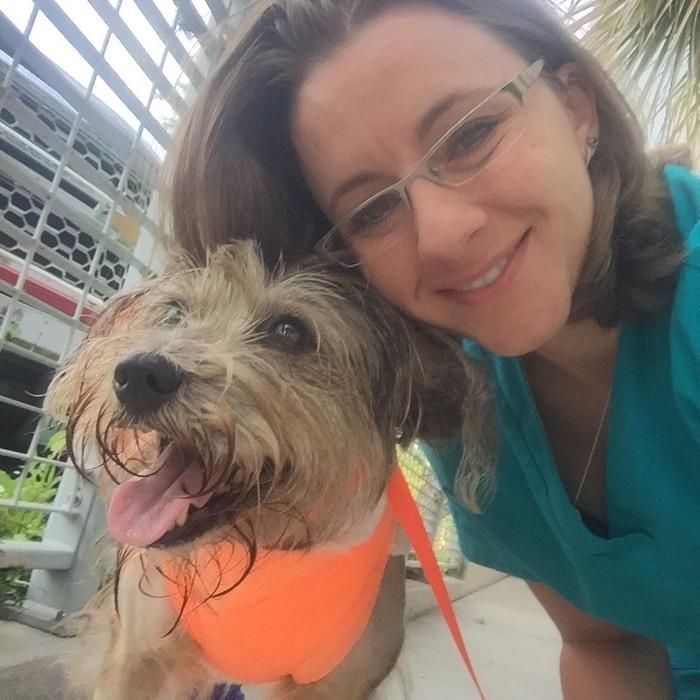 Dr. Jennifer Ebarb, DVM
Dr. Ebarb was raised in Tucson and attended the University of Arizona, where she earned her Bachelor's degree in Veterinary Science. To further pursue her dream, she moved to St. Kitts, located in the Leeward Islands, to attend Ross University School of Veterinary Medicine. After spending 2 and 1/2 years enjoying the island and it's beauty, she attended the University of Florida to complete her clinical training and graduated in 2016. Shortly thereafter, Dr. Ebarb moved to Houston, TX to begin her career in small animal medicine. She recently moved back to Tucson to be closer to family and join the team at Benarda.

Outside of veterinary medicine, Dr. Ebarb enjoys spending time with her family and two cats (Lily Grace and Mabel Mae). She also enjoys outdoor adventures, camping, lake trips, scrapbooking, tennis and traveling.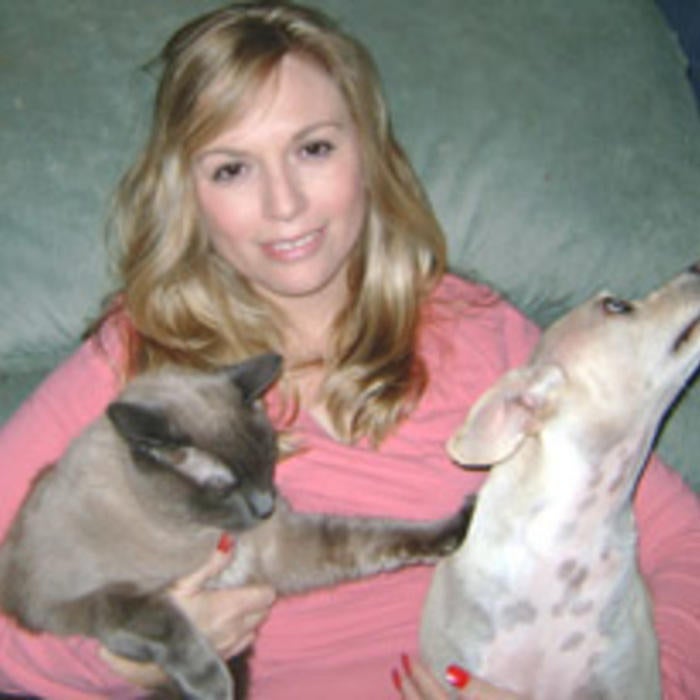 Stephanie
Stephanie started working at Benarda in 2001. She is the first person that will greet you in the lobby and on the phone. She wears many hats at the clinic and she is the person that can help you with whatever you need. She has a soft spot for rescuing animals in need and that is why she has four cats and five dogs. In her free time she likes to spend time with her kids, read, walk and she is currently pursuing a degree in psychology.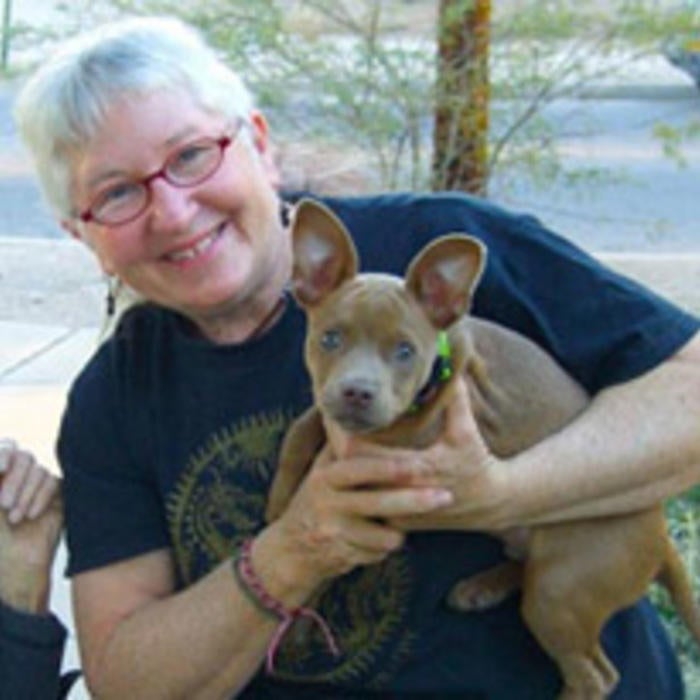 Terry
Terry started working at Benarda in 2001. She displays immense compassion for animals that is very apparent in her actions at all times. She is also a passionate and talented artist who creates dazzling oil paintings which are mostly of animals. She has an extra soft spot in her heart for kittens and pit bulls. She is also an avid cyclist and lives with her husband Jeff. They have a dog Ambrose and a kitty named Ludwig (yes, she likes classical music too).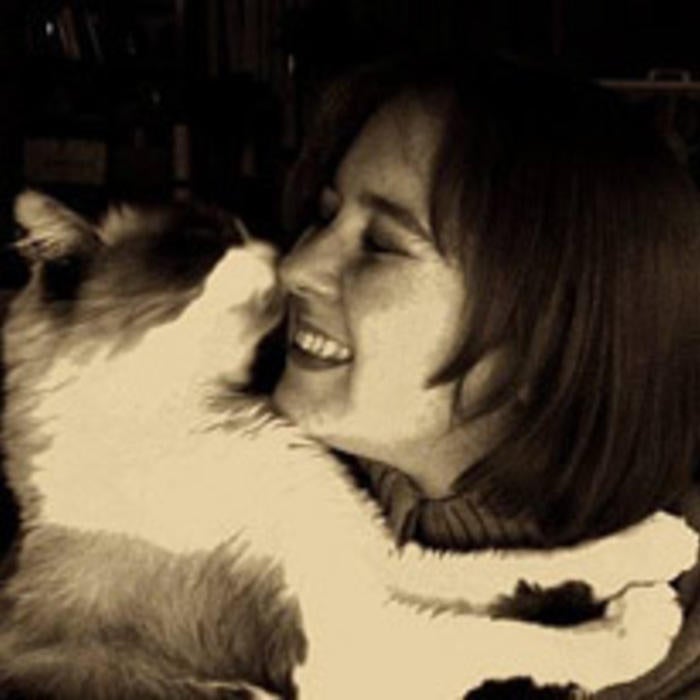 Melinda
Melinda joined the Benarda team in 2004. She lives with a variety of animals including a bunch of cats, a flock of chickens and a husband named Misha. Melinda enjoys vegetarian cooking, baking, arts & crafts and gardening. In addition, she is passionate about veterinary science and animal rescue. In the future, she hopes to become a certified feline behaviorist and is always happy to lend insight when asked, "Why does my cat do that?"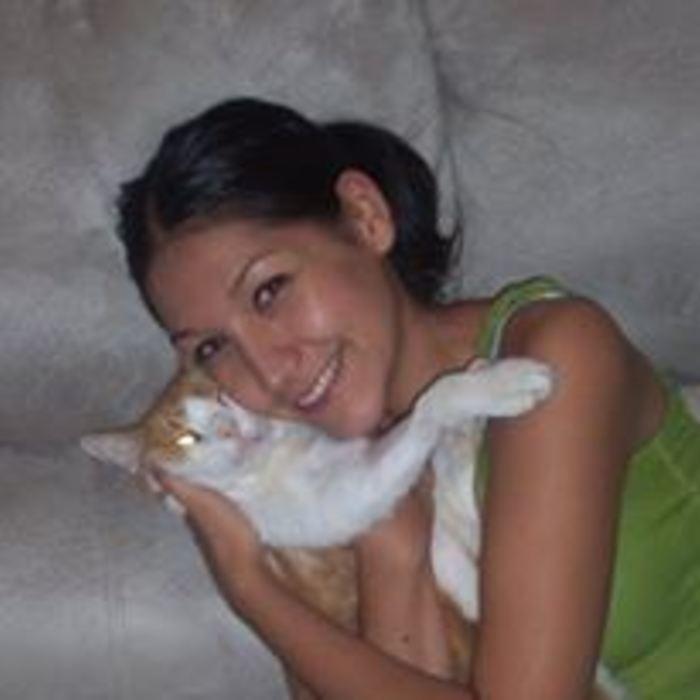 Celina
Known for her sweet smile, Celina has worked at Benarda since 2005. She lives with her husband Frankie and has two beautiful little girls ages six and one year. She has two rescue cats named CC and Chippie and a Chihuahua named Buster. She is a pre-vet student at the U of A and is passionate about animals of all kinds, especially horses. In her spare time she likes horseback riding, camping and spending time with family.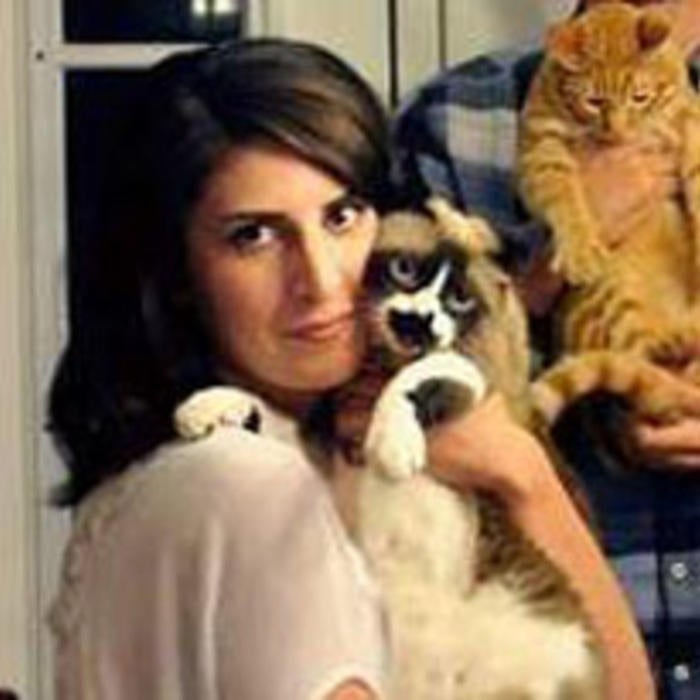 Karina
One of the sweetest and quietest members of the Benarda team, Karina's gentle touch and easygoing nature make her a real treasure to work with for both clients and pets. She joined the Benarda family in 2012. She has one dog that she rescued from animal control and various rescue cats. In her spare time she enjoys reading, scuba diving, anime and hanging out with her family.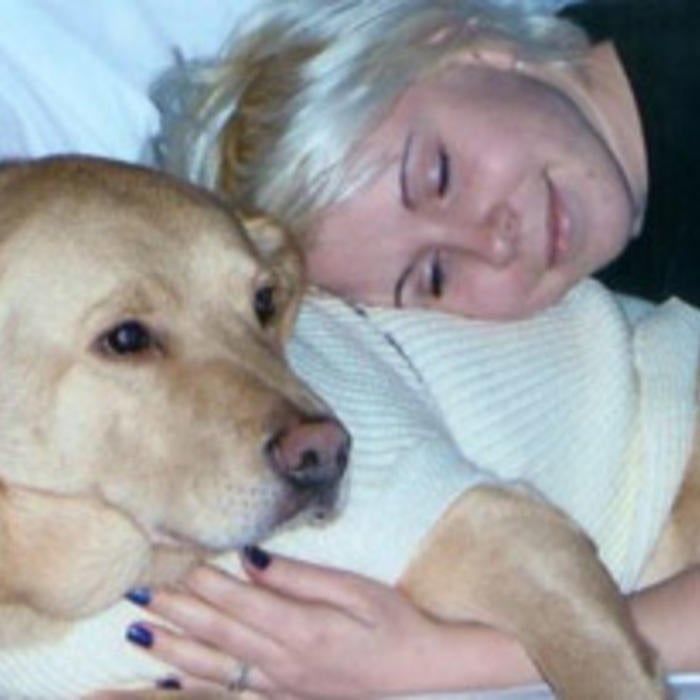 Brittany
Brittany joined our team in 2015 and has radiated positivity and kindness throughout our clinic. She does tremendous amounts of rescue work and continues to volunteer at Hope Animal Shelter. She has four dogs and three cats of her own. In her free time she enjoys crocheting and spending time with her family and friends.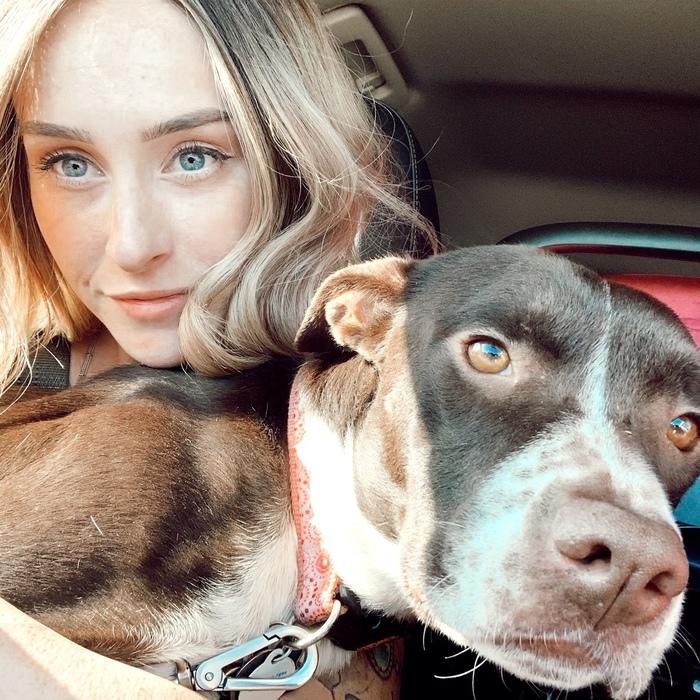 Amber
Amber has been with Benarda since January of 2019! She brings 7 years of varied experience to the team. She and her husband Jay are the proud parents of 2 beautiful children, Bryce (4) and Braelyn (8mos). Outside of work, she is a gym rat! Strong in many ways!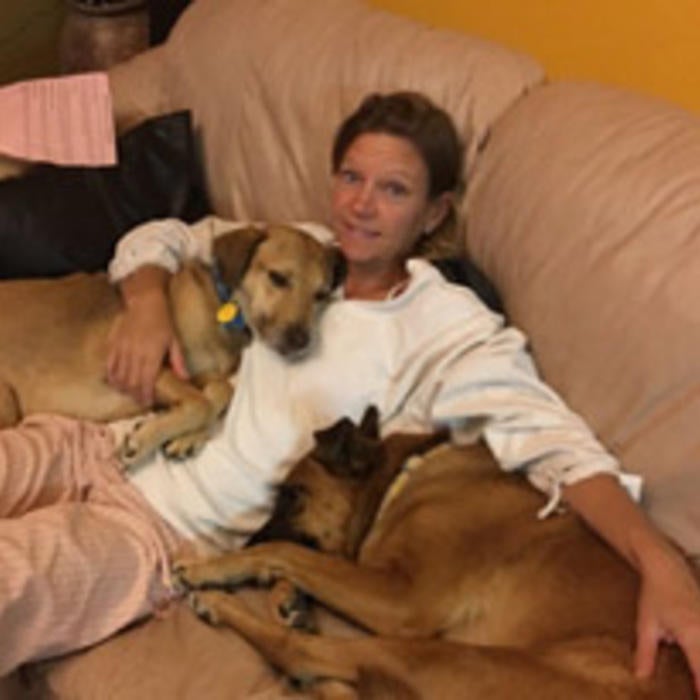 Aynsley
Aynsley brings a new perspective to Benarda. She taught elementary school in Tucson for 9 years and recently joined our team as our practice manager. She and her husband have 2 Mexican rescue dogs named Mushroom and Visa at home. She loves scuba diving and enjoys teaching Zumba.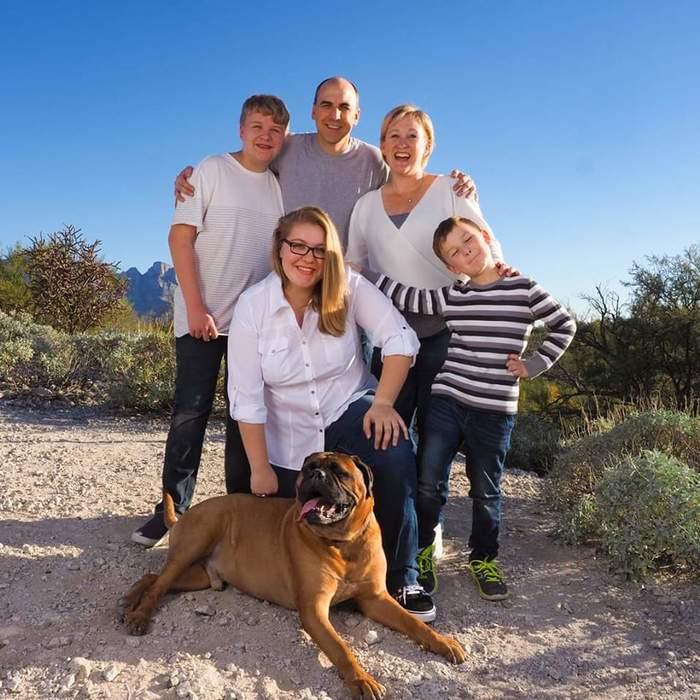 Michelle
Michelle is the mother of three great kids and has lived in Tucson for 4 years. She is our most recent addition and she a compassionate receptionist and a fabulous dancer. She likes to spend time with her family, teaches Zumba and loves being outside.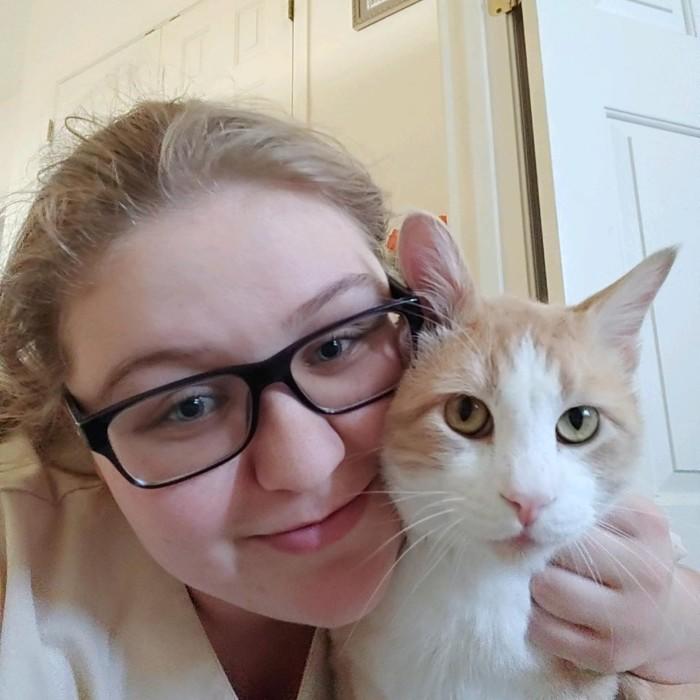 Madison
Madison is our recent high school graduate. She has worked at Benarda for a year now and most recently added Stewart; one of our rescues to her family (pictured). Stewart joins their bull mastiff Rocky (6 years) at home and her bearded dragon Rex.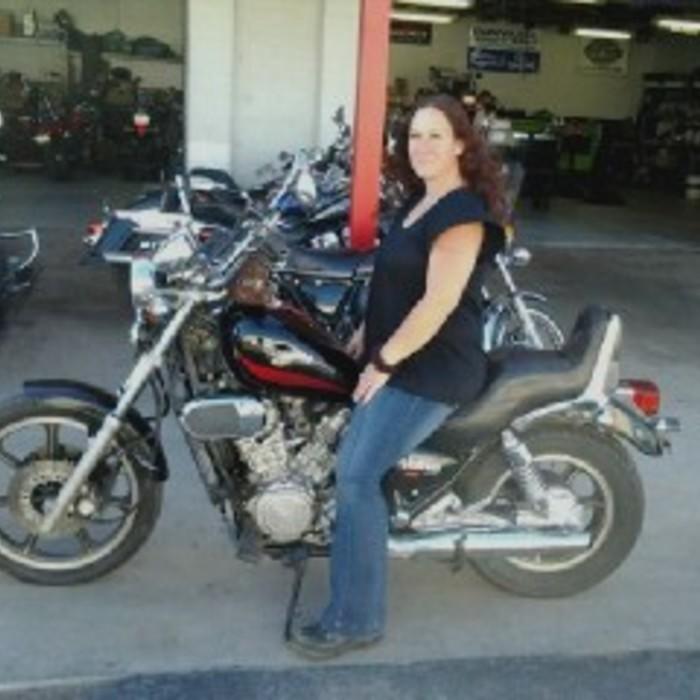 Sarah
Sarah joined Benarda 2 years ago and has a love for all animals. She has 3 bearded dragons, three cats, three dogs, a dozen fish, two rabbits and a red tail boa. She has 2 great kids and yes...they still ride ?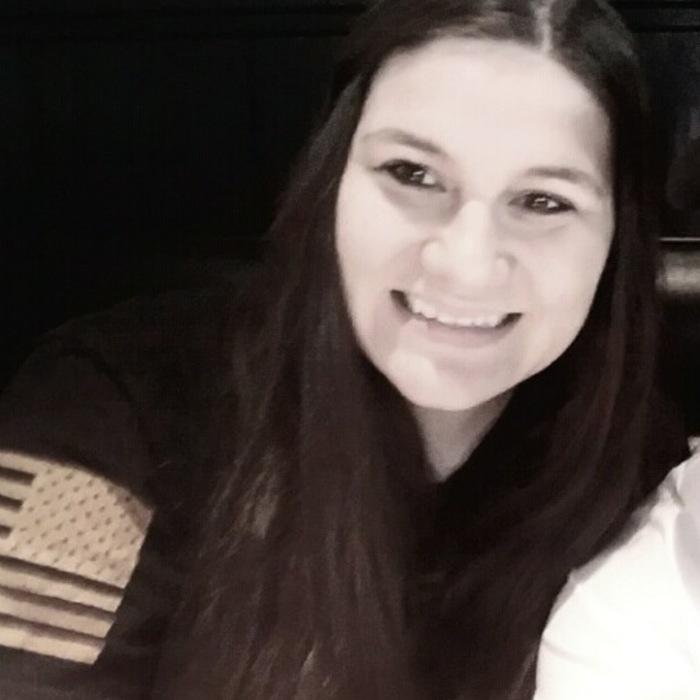 Melissa
Melissa has been part of the Benarda family for over a year and has worked in the veterinary field for 5. She loves being a mom!! She has 2 dogs and 3 wonderful children with whom she spends any free time she has. She loves being outdoors, movies and is a self-proclaimed "foodie".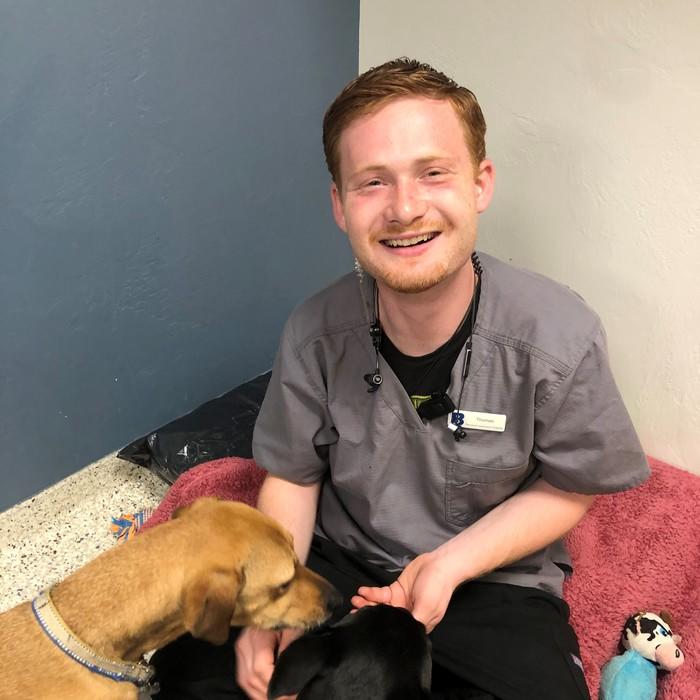 Thomas
Thomas joined the Benarda team January of 2019 and helps us keep our facilities spic and span. He is the son of our Sarah and an animal lover just like his mom!
Monica
Monica has worked in the veterinary field since she was 16 years old and she has brought so much skill and good energy to Benarda over the past 12 months!. She is Texas bred but not born and is currently in school to become CVT with an emphasis in emergency medicine. She and her husband Brandon, a proud Air Force gentleman, are fur parents to Saphira, Jarvis, Karn, Sherwood and Tumble and love to be outside or working on various DIY projects at home.